March 24th, 2023
Event report | The 70th Japan Society of Applied Physics spring meeting 2023
ScienceEdge would like to thank everyone who visited our showcase booth at JSAP spring meeting 2023 and caught the glimpse of our innovative scientific instrumentation.
The highlight of the show was the presentations on the latest InFocus FDTR application notes. These presentations were given in two sessions: "Thermoelectric Conversion" and "Phonon Engineering" and generated a lot of interest and excitement from the audience. ScienceEdge also sponsored these two sessions.
We are thankful for the opportunity to talk with scientists and industry leaders about cutting-edge materials and device development.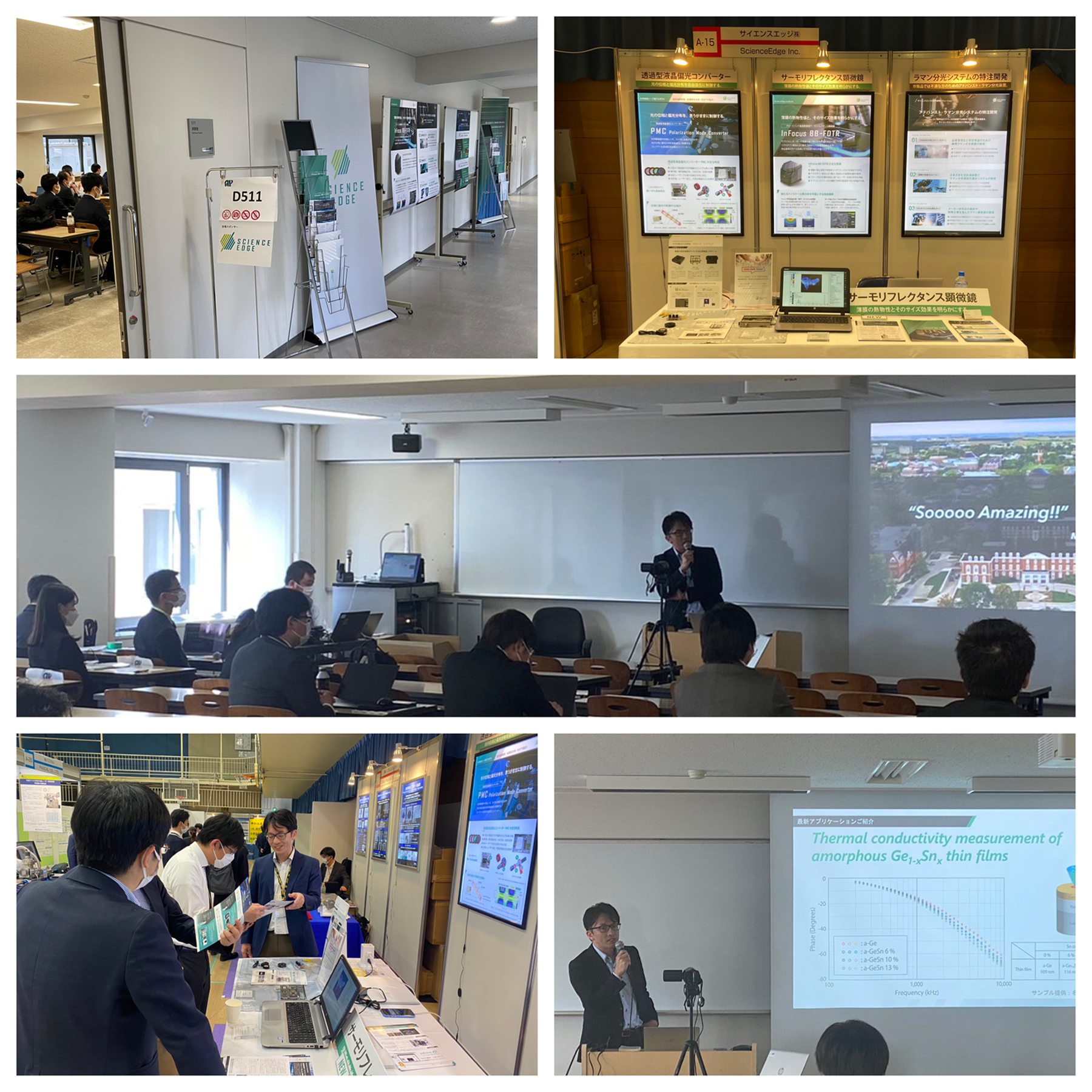 About JSAP EXPO spring 2023
Date

March 15 (Wed) - 18 (Sat), 2023

Venue

Yotsuya Campus, Sophia University. 7-1 Kioi-cho, Chiyoda-ku, Tokyo, 102-8554

Official website